Back to

insights
Drive behavioural change in the office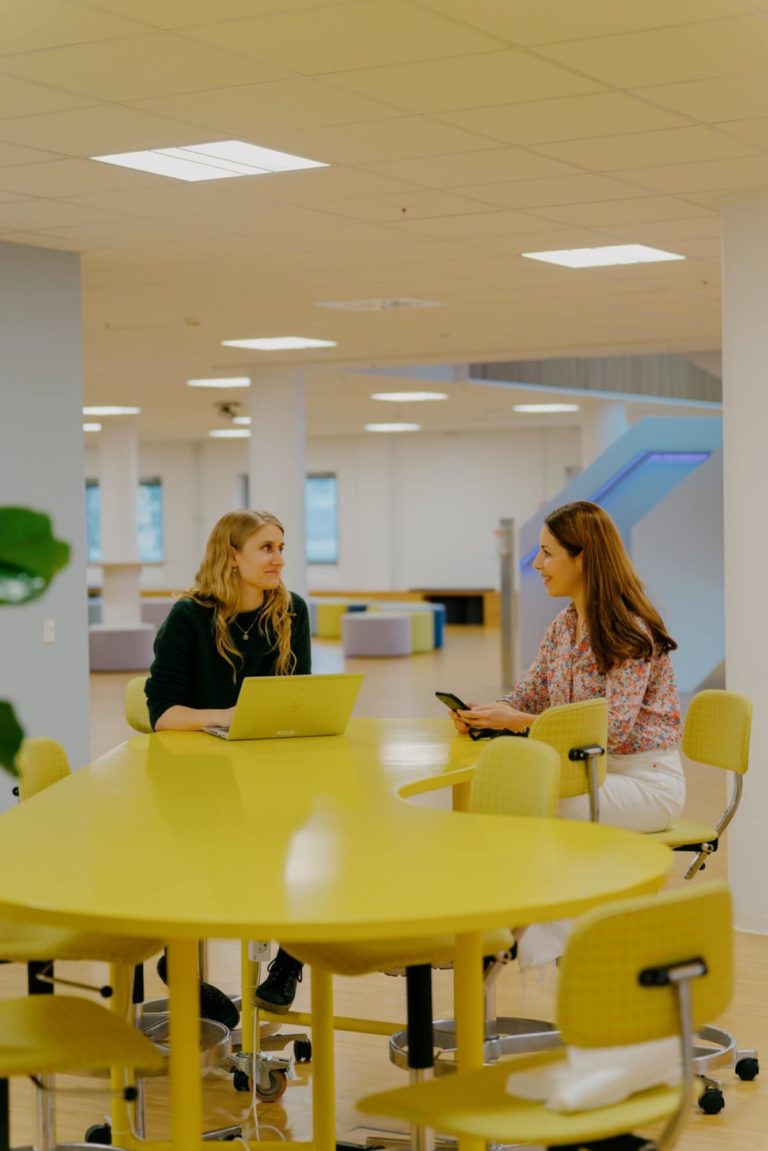 50%
get access to more space in the sharing economy
These tips can help you drive behavioural change in the office
Have you ever thought of workspace as something that can help you drive behavioural change, enhance employee productivity and foster proactiveness? Well – it can.
Employee productivity is one of the most critical business metrics to measure when evaluating the efficiency of your business. Routines and bad habits comprise the biggest threat for this metric to thrive.
To foster employee productivity and performance, businesses need to adopt workplace strategies that can help them minimize the threat of bad habits, and help them drive the desired behaviour and behavioural change.
Change awakens resistance
Change has never been anyone's favourite. It's not just that people fear change. They also tend to believe (often on an unconscious level) that when you've been doing something in a way for some time, it must be a good way to do things.
Yet, dealing with change does not always have to cause resistance. People tend to be more accepting when change becomes the new easy and rewarding norm. Something that brings a purposeful value for the individual by for example enhancing creativity, wellbeing and health.
The Mental Rebuild® can unlock the full potential
The concept of the Mental Rebuild® is a tool that can unlock the full potential and drive behavioural change at work in a rewarding way.
In its basics, the Mental Rebuild® challenges human behaviour in buildings to optimize and make better make use of workspace in a way that fits the new business realities or ways of working, without changing the physical space.
Mental rebuilding can help driving behavioural change in the following ways:
Challenge employee perceptions of how spaces are used during the day.
Based on occupancy data, convince employees people that there are alternative ways of using space (besides their present approach) and help them uncover the unutilized spatial resources.
Make employees understand that by sharing space (which on average is used 50% of the time) we all get access to more space in the sharing economy.
Based on organizational current and future needs, identify resources that could be repurposed for the new ways of working and better support new work processes.
Driving behavioural change with Mental Rebuild®
Getting an overview of the current space usability in your office is a good point of departure when transforming organizational behavior with the purpose of creating spaces that promotes the way people collaborate, innovate and communicate.
The Mental Rebuild® helps to reconstruct the "old" perceptions of space and ensures better utilization of the current square meter by converting unused space to productive space. The Mental Rebuild® creates access to more resources in terms of money, collaboration and co-workers embracing new tasks. This mental process stresses how humans can create change through alternative behavior. Hence the change of behavior can drive development of new opportunities that complement existing ones in terms of the workspace usage.
Systematic observations and gathering of data are crucial in understanding the availability of space. Moreover, they suggest how the current capacity can be utilized in the future and provide organization with new opportunities, in addition to those already available.